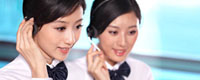 Tel: +86-755-89339927
Fax: +86-755-36608029
E-mail: sales@micartcrafts.com
Add: F606, Digital Valley Industry Park, No. 89, Hengping Road, Yuanshan Community, LongGang District, Shenzhen City


What is the product size and structure?
All of our paper products are customized and all detailed requirements will be provided by clients, we are definitely your OEM service supplier. If you have no idea about the measurements and structure on your products, the best suggestion and solutions of packaging box & photo album will be offered from our professional designer as well.
Are you able to do design for my gift box or photo album?
We could help add your company information or your own creative ideas into the artwork, and let you get the best design whatever the Printing / Surface Treatment or even the Material Selection. We expect and respect customers own design likewise, all we could do is to assist customer amend their design more than best.
When can I get the quotation?
The quotation will be offered within 24 hours after getting your detailed request. If you get the urgent inquiry, please call us or mark it via E-mail, then we could make it into priority list.
How long is the lead time for samples making and mass production?
Normally , samples can be completed within 6 days and lead time will be 20-30 days, but the delivery time more depends on the order size.
.
How can I monitor the quality on mass production stage?
We could provide few pre-production samples for your approval, then the mass production can be commenced. The bulk samples send you for quality inspection. Welcome your inspector before delivery.

Is your factory audited and does it pass all inspections?
We adhere to extremely high standards at our factory. As such, we regularly and easily pass stringent factory audits from international customers such as Walmart etc. In addition, internal policies are strictly enforced to ensure the safety of our workers and the quality of our products. We not only adhere to but also exceed all local and international laws and regulations. MIC supports a safe working environment, fair and equal treatment to all of its workers and employees, and strictly prohibits without exception any child labor and forced labor.